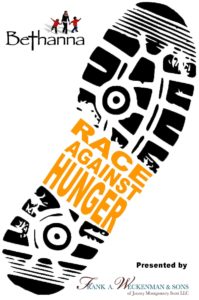 Saturday, October 20, 2018
Registration 4:00 PM   Start Time 5:00 PM
Tamanend Park, Southampton, PA
Join us for an exciting 5K twilight trail run and 1 mile fun run/walk! Proceeds  go toward the operation of the
Jesus Focus Ministry Food Pantry at Bethanna, which provides greatly needed food for over 5,000 households in our community.
For any questions, contact Greg Smith at gsmith@bethanna.org.