Bethanna stands firmly in condemnation of all forms of racial inequality, systemic racism, and historical and present social injustice. We condemn the actions and beliefs that led to the murder of George Floyd, as well as so many other black men and women who have lost their lives due to police brutality and racial violence.
Bethanna believes Black Lives Matter and has always stood against racial injustice. We take pride in developing strong community partnerships in the communities where our organizations reside, and creating opportunities to not only provide social services to families in need, but to also listen and support communities in need as well. In the  wake of the many protests that have happened as a result of Mr. Floyd's untimely death, we acknowledge that each of us individually and collectively have to do more to support the African American community and pledge to continue advocating for equality, an end to racism, and an end to police misconduct.
Bethanna, meaning "house of grace" was established 85 years ago to be a place of prayer, a place of rest, a place of service, and a place to demonstrate God's love.  We will continue to stand and advocate with our brothers and sisters in this fight, we will continue to listen, seek to understand, and continue to spread love, hope, and peace in all that we do.
We renew our commitment to the following ideas and behaviors that we will exhibit in all that we do:
• We commit to spreading hope, love and peace in all that we do.
• We commit to treating Black and Brown members of our community equally.
• We commit to advocating for the end of systemic racism and social injustice.
• We commit to listening and ensuring all people's viewpoints are heard.
• We commit to living by our guiding principles and partnering with our community to improve the conditions of others.
June 9, 2020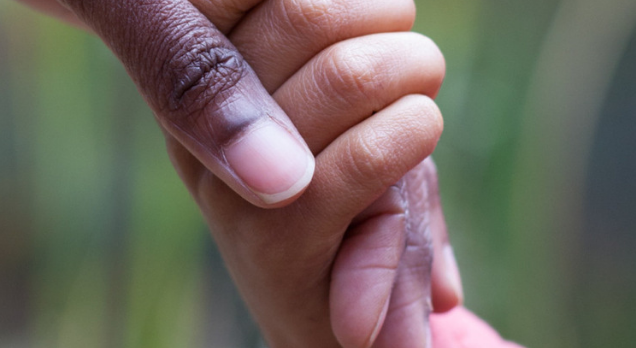 Shared by Brenda Hamlin, First Lady of the Second Baptist Church of Doylestown and our Vice President of Community Engagement
O Loving Father,
As we stand here united in prayer, we come to you first to give you thanks for who you are and all you do and all that you have brought us through.
We acknowledge that you are an awesome, powerful and merciful God. In light of the world that we are living in, we call upon you in a spirit of peace as we are hurt, angry, uncertain and saddened.
We are living in a time where some people believe that the lives of your people have no value.
We call upon you to help us, to enlighten us, and to remind us that the life of each person is important to you.
We pray for all of the people of color whose lives have been taken away without a good reason and for their families, friends, and loved ones who are left to bear the hurt and the pain of that loss.
We pray for and mourn with the family of George Floyd who even this day is saying goodbye to their brother, father, friend and laying him to rest.
Let us not rush past the loss of this man and so many other mothers' child, fathers' child…someone's beloved son or daughter whose life was cut short by the hand of police brutality.
As Mr. Floyd cried out with his dying breaths, "I can't breathe," we too, as a nation, as a community, as individuals crushed by the evil of racism pressing down upon us, cry out to you, "Help us Lord, we can't breathe without you."
We pray you will breathe your breath of love upon us.  We yearn for your perfect love which casts out fear.
Remove the fear and mistrust that fuels the racism and injustice plaguing our nation and fill each of us with your love and mercy so that we, in turn, may be loving and merciful to others.
Touch and change the hearts of those who choose to press down rather than lift up their fellow man just because of their skin tone. Let all of us see the reality of racism and free us to challenge and uproot it from our society, our world and ourselves.
God of all life, you call us to live in community and teach us to care for one another after the pattern of Jesus Christ your Son our Lord.
We pray for those whose position and authority affect the lives of others.
Inspire them with a vision of the community as it might and should be, where love of neighbor and concern for one another drive out discontent and strife, anxiety and fear.
Help us all to work together with one heart and will, with empathy and understanding, to serve the common good, to minister to people in trouble and despair, and to multiply true happiness among us.
Surrounded by unrest and cries for justice, we hear your voice telling us what is required, "Only to do justice and to love goodness, and to walk humbly with your God" (Mi 6:8).
We seek social justice and equality for all.
We pray that fairness, justice and righteousness will prevail, particularly in the criminal justice proceedings occurring or yet to come across our country.
Strip away pride, suspicion, and racism so that we may seek peace and justice in our communities. Strengthen our hearts so that they beat only to the rhythm of your holy will.
Flood our path with your light as we walk humbly toward a future filled with encounter and unity.
Lord as we stand on the grounds of Bethanna, "the house of grace," help us extend that grace to all, regardless of race.
Let this be the day we as an agency begin "Forging together. Believing in Change."
Help us in our interactions with each other.  Help us to listen, hear, feel and then take action.
Be with us, O Lord, in our efforts, for only by the prompting of your grace can we progress toward making a change.
So again Lord, in your grace and mercy we pray that you would give justice and peace to all those that have been cruelly and unfairly treated by their fellow man and may the injustice and carelessness that they have had to endure be the means to draw them into Your saving arms of grace.
Heal our hearts, and heal our land.  We ask all this through the precious name of Jesus Christ our Lord.
Amen
(Contributions:  Brenda Hamlin, Dr. Yolanda Pierce, US Conference of Catholic Bishops, Rev. Dwayne Jackson, Book of Common Order of the Church of Scotland, Sisters of Mercy of the Americas)