Bethanna's first priority is to safely reunite the child and parents. However, when it is not possible for a child to return to his/her biological family, Bethanna seeks adoptive families to ensure the child has a permanent home. Bethanna is an affiliate of the Pennsylvania Statewide Adoption and Permanency Network (SWAN).
Program Goals:
To provide a child with a family who commits to a lifetime relationship.
To help families assess their strengths and challenges in meeting the special needs of children in the foster care system.
To provide trainings for families interested in adoption covering a variety of adoption topics.
To prepare both the child and the family for the adoption through a variety of services before, during and after the adoption.
Adoption Services:
Foster Parent Adoption
Special Needs Adoption
Orientation/Training
Family Profiles/Updates
Matching Services
Child Profiles
Child-Specific Recruitment
Child Preparation
Coordination of Adoption Finalization
Post-Permanency Services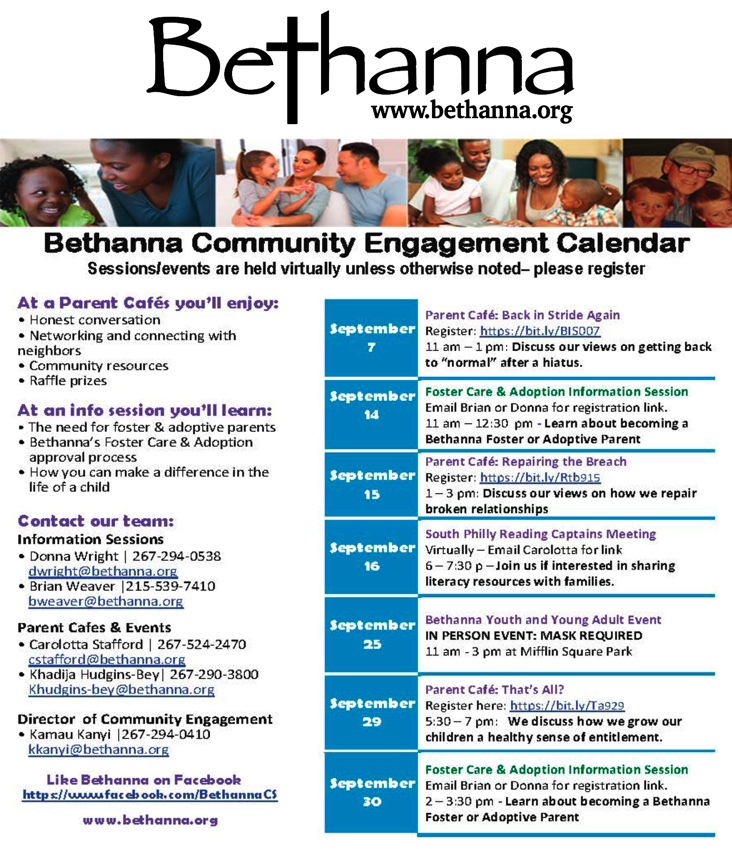 For more information view our Adoption Brochure